Painting Contractor in Boise, ID
Clearwater Painting & Restoration provides interior and exterior painting services for residential and commercial clients in the Boise area. In addition to our painting and restoration services, we're pleased to stock hundreds of high quality paints, primers, stains and finishes.
Clearwater Painting & Restoration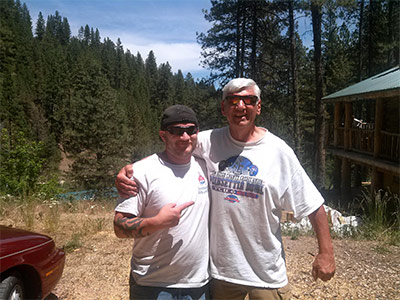 Whether you own a home, a small business or a large commercial property, the appearance of your space can communicate a lot about your family or your company—whether you intend it to or not. If your property is suffering from a faded, chipped, low quality or just plain outdated paint job, you need painting contractors in Boise, ID who can bring your space back to life. At Clearwater Painting & Restoration, this is always our goal: to provide our customers with outstanding, long-lasting results that they can be proud to claim as their own.
Established in 1978, Clearwater Painting & Restoration specializes in providing first-rate painting services to residential and commercial clients. As trusted house painters in Boise, ID, we're available to offer our services for both interior and exterior painting projects, and also handle time-intensive and high-skill projects like restorations of historic properties. In addition, we carry a large selection of high quality paints and related products manufactured by many of our industry's finest names. Our team of experts is always available to assist with your projects, whether you require painting service or need advice and recommendations related to a DIY undertaking. Here are just a few of the many reasons customers love working with Clearwater Painting & Restoration:
We're a family-owned and operated painting company in Boise, ID.
We've been in business for over 35 years.
Our services are available for residential, commercial and industrial projects.
We pride ourselves on the high quality of our workmanship and customer service.
We provide free estimates.
Proudly providing professional house painting and cabinet staining in:
Boise County, ID
Boise, ID
Nampa, ID
Caldwell, ID
Eagle, ID
Featherville, ID
Garden City, ID
Garden Valley, ID
Grand View, ID
Idaho City, ID
Kuna, ID
Lowman, ID
Meridian, ID
Mountain Home, ID
Payette, ID
Elmore County, ID
Ada County, ID
Canyon Coutny, ID
Payette County, ID
Gem County, ID