Why Choose Clearwater Painting and Restorations?
Free Estimates
Offering Senior Citizens Discounts
Fast and Friendly Service
Residential, Commercial and Remodeling Specialists
Warranted Products and Workmanship
Strict Emphasis on Preparation Before Painting
During the estimate, we take the time to educate you in a direction that maximizes your buying power and provides you with a broader scope upon which to make an "educated" decision.
Our Painting Services and Products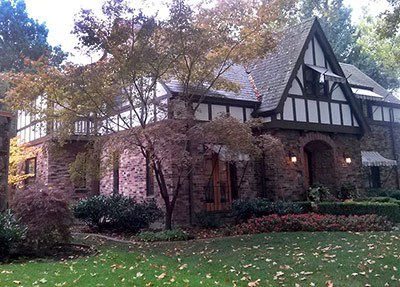 Since 1978, Clearwater Painting & Restoration has been the premier source for residential painting in Boise, ID and the surrounding areas. As a highly rated and respected local business, we're committed to providing our customers with outstanding workmanship, high quality products and friendly and helpful customer service.
At Clearwater Painting & Restoration, we specialize in providing custom interior painting service in Boise, ID, primarily for residential clients, but also for commercial properties. In addition to standard residential paint jobs, we also offer restoration services, wherein we strip old paint and wallpaper down to the original surface prior to refinishing and repainting it. This is a great service for people with historic homes who are looking to retain the period character of their properties. We also offer exterior painting services. Additional services include:
Dry wall repair
Faux painting
Staining wood (stairs, floors, decks)
Epoxy floors
Textured and smooth finishes
Cabinet refinishing and lacquer coating
High gloss paint options
Trim and doors
Clearwater Painting & Restoration is proud to have a reputation for high quality workmanship, and a big reason we're able to offer premium painting services is our reliance on top industry brands, including Sherwin-Williams, Kelly-Moore, Rodda Paint and Benjamin Moore. We also carry numerous products for our customers who are interested in taking on painting projects themselves. Our selection includes:
Interior primers and paints
Interior wood stains and finishes
Floor coatings
Specialty paints and finishes
Exterior primers and paints
Exterior wood stains and finishes
Metal primers and finishes
In addition to stocking hundreds of colors and types of paint, our team of exterior and interior painters in Boise, ID is happy to provide customers with advice and recommendations based on decades of industry experience. If you're wondering how much paint you need or what types of products would be best suited to your project, or if you have questions related to techniques and processes, we're always glad to help!
If you're in need of help from experienced interior or exterior house painters in Boise, ID, we hope you'll trust the experts at Clearwater Painting & Restoration. To learn more about our services or request a free quote, please call us today at 208-859-1812.
---
FAQ
Do you have a paint or wallpaper question? Just ask!
Q: How much area does one gallon of paint cover?
A: Under most circumstances, approximately 250 square feet (first coat)
Q: Why should I use primer?
A: Primer is useful when you need to cover stains, wallpaper, darker paint or imperfections in wood. A coat of primer often means that you will use less of your topcoat paint to achieve the desired effect.
Q: Can I paint directly over wallpaper?
A: No. Before painting over wallpaper you should always remove any loose pieces, scuff/sand the surface and apply a coat of primer.
Q: What kind of wallpaper should I use in my bathroom?
A: Wallpaper that is resistant to moisture and is washable, like solid vinyl, is best in bathrooms and kitchens.
Q: How hard is it to remove wallpaper?
A: Some wallpaper is easy to remove, while others are difficult and frustrating. Factors that affect the ease of wallpaper removal are the type of wall covering, adhesives, and the prior wall preparation.
---
Paints
Clearwater Painting carries paint for both interior and exterior projects. We offer a large selection of paints by top manufacturers, hundreds of colors, and new and exciting specialty paints and finishes.
Interior Primers
Interior Paints
Exterior Primers
Exterior Paints
Floor CoatingsInterior Wood Stains & Finishes
Exterior Wood Stains & Finishes
Metal Primers & Finishes
Specialty Paints & Finishes
And more …
Not sure what color or finish to use? Don't worry! One of our paint associates would be more than happy to help you choose the right paint for your needs.